"You've gotta dance like there's nobody watching, Love like you'll never be hurt, Sing like there's nobody listening, And live like it's heaven on earth"
Friday, December 10, 2010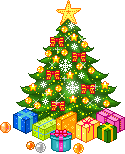 mumy..i wanna go to 1B,wanna take picture with all the x'mas tree.and goin shoppim at megalong .

..huhu..please mumy? im ur beloved bby rite? can we go 1B this saturday? please mom???? say yes? please....?? tonite im gonna make

with my sis..choco cupcakes? i promise to make urs special?? please mom???
sudah jam 12:35aam...sy dan adik sy tersangat lah rajin sampai plan xnk tido..haha..sy sdg mengisi perut

sy yg kosong dgn air panas dan biskut jacobs's weetameal...huhuhu....3 jam gayut dgn jantung hati sy... barulah dpt menconteng bloggie sy nie..hehehe...sy suwoh jantung hati sy tido dulu... sb sy x ngantok lg sbb da bnyak membuta siang

tadi... bukan membuta jer taw... ader wat keje gak..hoho...esok lak nk g shoppim...lusa ader aerobik kat kompleks sukan keningau....hehe..so we all kne pegi lah...sy mmg ber semangat nih nak pegi ahaha...da lama x wat aerobik,nama jer student kelas sain sukan@sains n teknologi..ahaha bengong...